Revolutionizing Medicare Choices:
Insights from Berkeley Haas Research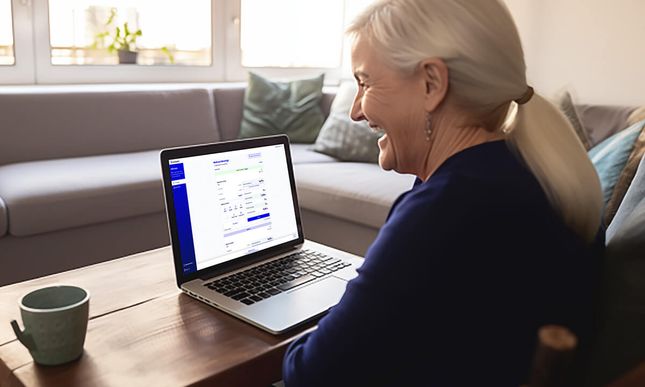 Healthpilot is at the forefront of transforming how individuals choose their Medicare plans. A recent article from Berkeley Haas highlights the groundbreaking research behind our approach, offering a glimpse into the future of personalized Medicare plan decision-making.
The Complexity of Medicare Choices
Choosing the right Medicare plan is a daunting task for many. With many options to choose from and limited personalized guidance, the process can be overwhelming. This complexity is not just a nuisance; it can lead to costly mistakes impacting one's health and finances.
Berkeley Haas' Contribution
Berkeley Haas' research, led by Associate Professor Jon Kolstad, sheds light on these challenges. The article, titled "How Berkeley Haas research fueled a company that could save Medicare patients from costly mistakes," delves into the intricacies of Medicare plan selection and how technological innovation can simplify this process.
Healthpilot's Mission
Healthpilot uses advanced machine learning algorithms, comparing Medicare plans to suggest the best options tailored to individual needs and circumstances. In line with Berkeley Haas's research, Healthpilot prioritizes your health and financial wellbeing over commissions, maintaining an objective stance in plan recommendations. As noted by Healthpilot CEO Seth Teich, "We believe that Healthpilot's platform is a transformative technology that empowers consumers to easily navigate through the complexity of plan choices to find, and enroll in, their best coverage option."
The Impact of Informed Choices
The article emphasizes the significance of making informed Medicare plan choices. Professor Kolstad points out, "The choices people make have high financial stakes—consumers are typically on fixed incomes—and critical health implications." Healthpilot addresses this by offering an impartial, data-driven approach, so that customers receive the best possible plan recommendations without any hidden biases.
Why Choose Healthpilot?
Choosing the right plan is more than just a financial decision; it's about knowing your health and well-being are adequately covered. As the Berkeley Haas article mentions, many brokers might be swayed by varying commissions, but not Healthpilot. Healthpilot's algorithm is designed to be impartial, focusing only on the customer's needs and best options. Plus, Healthpilot's user-friendly platform makes this process seamless and stress-free.
Learn More
For a deeper understanding of how Healthpilot is making a difference in the Medicare market, we encourage you to read the full article on Berkeley Haas' website: Read the Full Article Here.
Connect with Healthpilot
Ready to discover your optimal Medicare plan? Visit Healthpilot today and experience the future of healthcare decision-making. Our platform is designed to guide you through every step, helping you make a choice that aligns with your health needs and financial considerations.