Avoiding Scams & Fraud
When Medicare Plan Shopping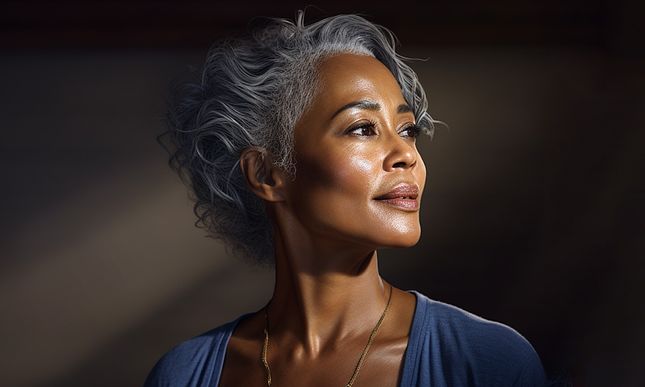 Shopping for Medicare online is convenient, but it's essential to be vigilant to avoid scams and frauds. Here are some of our most helpful tips. Stay safe out there!
Verify the website's legitimacy:
Make sure you're on a reputable insurance company's site. Verify the website's URL to ensure its secure (https://) and matches the official domain.
Avoid sharing personal information upfront:
Be careful when using a site that requires you to give your personal information right away (Name/email/phone number/social security number/bank details/etc. Unfortunately, there are a lot of companies out there that do this, and their only goal is to 1) call or email you annoyingly 2) use this information in a fraudulent way.

Legitimate Medicare shopping websites should only ask for this type of information if you want to create an account with them (to protect your information) or once you're ready to enroll.
Research the company:
Look up the company or website you're considering using. Check for reviews, ratings, and any complaints from other consumers.
Be cautious of unsolicited calls and emails:
Be wary of unsolicited phone calls or emails offering Medicare plans. Scammers often use these tactics to trick people into giving up their personal information.
Watch out for bad marketing stuff:
I'm sure you've seen one of the awful Medicare commercials or advertisements promising 'free stuff' if you enroll. We could all use more 'free' in our lives, but make sure you consider if it's too good to be true. Most legitimate companies or agents will walk you through the actual costs of each plan type and which is best for you, with no gimmicks!
Read the fine print:
Thoroughly review the terms and conditions, as well as the benefits and coverage details of any Medicare plan, you're considering. Ensure that the plan meets your specific needs and budget.
Don't rush your decision:
Take your time to research and compare Medicare plans. Scammers often use high-pressure tactics to push you into making quick decisions. Legitimate providers will give you the time you need to make an informed choice.
Remember that staying informed and cautious is your best defense against Medicare-related scams and frauds.