About Us
About Us
We built Healthpilot for you
Enrolling in a Medicare plan can be confusing, tiring, and frustrating. Whether it's commissioned sales practices, endless phone calls and emails, or misleading advertising, we believe there needs to be more focus on the customer. So, we built Healthpilot.

Our AI technology is the first of its kind. And the process is simple. We start by asking questions about things that are important to you. We then collect information on your specific drugs, doctors, and pharmacies. Put that together and we're able to provide a recommendation that's personalized to your needs, so you don't have to do the hard work.

Each year, as your health and prescriptions change, our AI automatically provides new recommendations of better coverage options, so you don't have to stress about going through the process again. Our goal is to solve your Medicare plan concerns for life.

The best part - you can enroll fully online or with the support of our non-commissioned, Licensed Insurance agents. We're all about choice in how you interact with us – your choice.
Get Started Today
Our vision
We strive to set the standard as the most customer-centric Medicare broker & marketplace.  With cutting-edge technology, our mission is to make healthcare easy, efficient, and effective. Starting with seniors and people with Medicare, we are focused on solving every one of our customers' Medicare insurance plan needs.
What we believe in

Our Core Values
Customer First, Always 

We're fanatical about our customers and built this business to give you something no other broker does – freedom to enroll and engage the way you want.

Trustworthy

We're removing the commission bias from finding and enrolling in a Medicare plan and we don't force you to give us your information just to see a quote. Our only goal is to provide you with the information you need to make an educated decision and support you along the way.

Furiously Innovative

We've assembled a team of experts to deliver the best Medicare plan and customer experiences on the planet. The status quo doesn't work for us. We're pushing the boundaries using AI and data to help our customers find the best plan for their ever-changing needs, year after year.

Superior Service 

Our team of non-commissioned, Licensed Insurance agents are here to help. We're available to answer your questions and help you find the best option for you, even if that means signing up with someone else.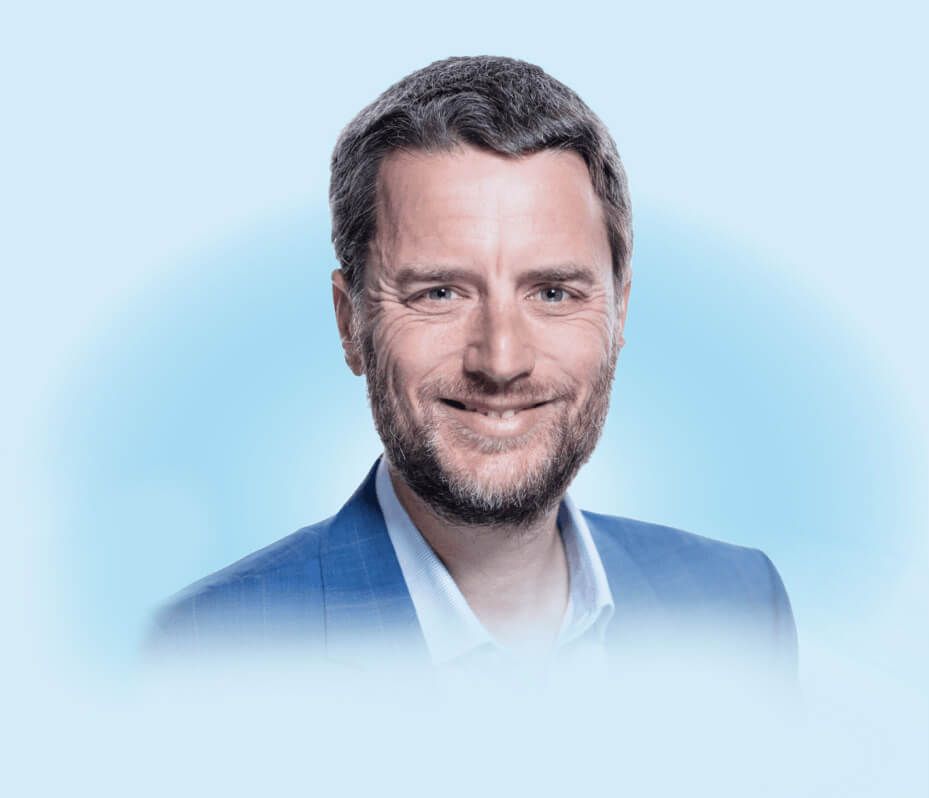 A word from the CEO
"I am passionate about fulfilling unmet healthcare needs and am thrilled to lead an organization whose mission is to help Seniors and all people with Medicare understand, shop, enroll, and monitor their Medicare plan—something that doesn't exist today."
Our Team

is focused on you

Our leadership team has more than 150 years of combined Medicare, healthcare, and consumer engagement experience. Industry-leading talent is our most valuable asset - we are dedicated to providing our customers the best Medicare experience in the industry.
Jacob Cavin

SVP, Digital Customer Experience

Phil Mellet

General Counsel | CAO

Evan Schnur

SVP, Business Development

Kimberly Brock

Chief Compliance Officer

Dave Nicklaus

SVP, Carrier Relations and Customer Operations
Join Our Team
You love to think big and get down to the details that bring big thinking to life. You have the skills and experience to realize a collective dream. You are fearless in your pursuit of a better way, and you won't settle for anything less than extraordinary. Join us.
See open positions