Frequently Asked Questions
FAQ's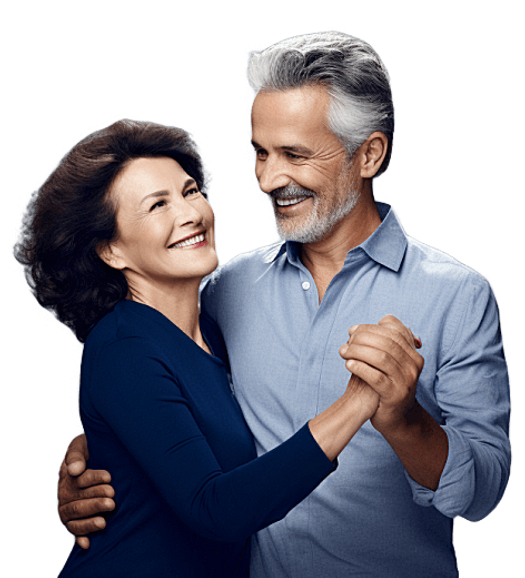 About Healthpilot
We are an online insurance brokerage offering a digital experience to Medicare beneficiaries with our proprietary platform making it easy-to-understand and navigate through Medicare plan comparisons, offering tailored recommendations and the enrollment application, all without leaving our website. Customer Support is available if you should decide to call or chat with us, no unwanted or unexpected calls from Healthpilot. Our mission is to make healthcare easy, efficient, and effective for every consumer. Starting with seniors and people with Medicare, we are focused on solving every single one of our customers' Medicare insurance plan needs.

We built Healthpilot to do all of the work for you. You tell us about yourself…we sift through all the details to find the best plan for your needs. Your doctors, your prescriptions, your pharmacy, your needs. We even made enrolling online easy. You could save hundreds – even thousands – with full confidence and no hassle.

Healthpilot takes all the pressure off you, making it fast, easy, and secure to find the right Medicare plan for your needs every year.
Signing up for Healthpilot
Our customers enjoy the 100% online or mobile experience, but Healthpilot can also assist people at their comfort level, so if you prefer a phone call or a virtual chat, we can help there too.

Less time than it takes to do the dishes. Most people complete our online enrollment in about 15 minutes from start to finish.

Once you tell us a little about you and how you use your healthcare, we deliver a tailored Medicare plan recommendation. Once you are a Healthpilot customer, we do this every year to help you evaluate if you are still in the right plan for your needs. Medicare plan coverage should never be in a "set it and forget it" category. Medicare plans may change every year, right along with your unique healthcare needs. We will reevaluate your needs (based off the information you provide) and available plans in your area every year to return to you our best recommendation along with an easy enrollment process.

Unfortunately, no. The Centers for Medicare & Medicaid Services (CMS) is a federal agency that is charge of the Medicare program. While CMS is the entity that provides you Original Medicare (Parts A and/or B) coverage, your application and eligibility for Original Medicare is processed through the Social Security Administration (SSA). This is because the SSA manages some eligibility requirements on behalf of Medicare, such as determining:

If you are a United States citizen or lawful citizen (who has lived in the U.S. for at least five years).
If you've paid Medicare taxes long enough to get Part A for free, a.k.a. Premium-Free Part A.
If you have a qualified disability to be eligible for Medicare benefits.
If you are eligible to apply for Extra Help assistance with Medicare Prescription Drug Coverage (Part D) costs.
If your income limit is above a certain amount and you'll need to pay an extra amount in addition to your Part D
plan premium, called Income Related Monthly Adjusted Amount (IRMAA).

Signing up is easy. You can do it online at Social Security. It's the easiest and quickest way to sign up and get help if you need it. Or if you prefer the phone, just call 1-800-772-1213 to talk to Social Security. (TTY: 1-800-325-0778).

If you or your spouse worked for a railroad, call the Railroad Retirement Board at 1-877-772-5772. (TTY: (312) 751-4701)
How it Works
Once you tell us about how you use your healthcare, Healthpilot's proprietary technology predicts how much you would likely pay out-of-pocket and how much you could potentially save with each available plan.

Healthpilot then recommends a plan based on your specific needs and presents the plan details in an easy-to-understand way. We then built a tool where you can enroll directly online.

There is never any pressure to enroll. No pushy salespeople. No hidden costs. Just the right Medicare plan for you — a plan that you can have confidence in.

We recommend that you update your information whenever there are life changes, such as a new doctor(s), prescription(s), pharmacies in addition to other scenarios as if you move. For more information about special election periods, visit our Resource Center.

Medicare plans may change each year and so may your healthcare needs. Healthpilot updates the Medicare plan information presented on the website. Even if your information hasn't changed, you should come back to Healthpilot to review your plan information to see if there may be a better plan option for your needs. If your information has changed, easily update your profile. After updating your Healthpilot profile with any new information, we will evaluate which Medicare plan may best serve you. Healthpilot may recommend you remain with the same plan or highlight another plan that may be better for you.
Availability
You're in luck; Healthpilot has teamed up with well-known national and regional insurance companies to provide a broad range of plans – Medicare Advantage, Medicare Supplement Insurance, and Prescription Drug Plans in all 50 states. Plans availability vary per service area, click below to see what your recommended Medicare plan. Information provided is limited to those plans offered by the insurance companies in which we are contracted with.

Once you have signed up for Original Medicare, hit us up. We will let you know what plan is right for you and when you can enroll. We are available online via chat or telephone, visit our contact us page.
Confidentiality
Simple. We secure it. Healthpilot will not share your info –we use it to bring you our best Medicare plan recommendation and to keep you informed.

Short answer: We built our technology with a foundation that makes sure nothing falls through the cracks because we take data security very seriously.

Long answer: Healthpilot does not sell or license client information to third parties. Client data provided to Healthpilot by a Financial Advisor/Firm is owned by the Financial Advisor/Firm even when stored on Healthpilot systems. Operating in the healthcare industry, we take privacy and security seriously and use industry standard security practices to guard client data that we store or process. Healthpilot complies with stringent security and privacy requirements under The Health Insurance Portability and Accountability Act of 1996 (HIPAA) to protect any Personally Identifiable Information (PII) and Protected Health Information (PHI) that we collect from our customers. We also comply with state privacy laws and regulations, including the California Consumer Privacy Act and applicable New York Department of Financial Services Regulations (23 NYCRR 500). Our commitment to data security is further demonstrated through our existing SOC2 security certification. Please refer to Healthpilot.com/privacy for more information about our privacy practices

Healthpilot has adopted a common security framework called "Secure Controls Framework" (SCF) to build a robust security and privacy program to meet the above goals.