Choosing the
Right Plan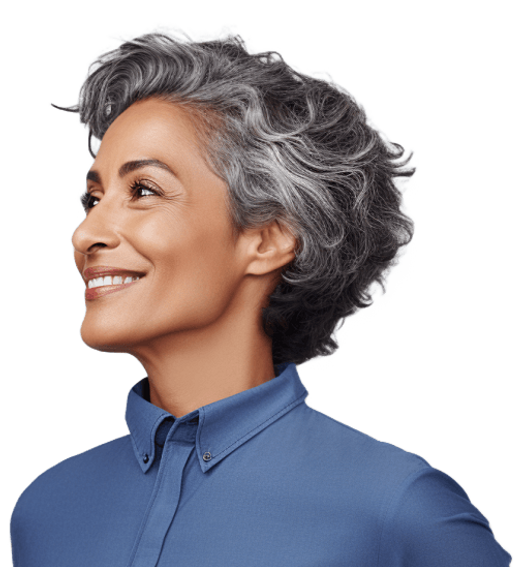 You have so many Medicare plan options available to you
We make it easy to choose the right plan for you
Whether you're a Medicare newbie or getting ready for another enrollment period, its a great time to explore your options for healthcare coverage. Are you signed up for Original Medicare already? What is Medicare Advantage, anyway? Should you get Medicare Supplement insurance on top of an Original Medicare plan? We're here to help you figure out what kind of Medicare coverage you want and need.
Things to consider
When choosing a Medicare plan
First things first. When it comes to your Medicare coverage, there is no one-size-fits-all plan or program. If your twin sister tells you what she has, even that doesn't mean it's the right plan or combination of plans that will work for you and your lifestyle. Let's take a quick look at some things to keep top of mind when determining your Medicare coverage.
Cost
A large portion of your budget can end up going toward paying for health care services. While some believe healthcare expenses just disappear after you qualify for Medicare insurance, this isn't the case.
To prevent unexpected health care expenses and billing surprises, you need to know how much you will ultimately pay with your Medicare plan. The overall cost can vary significantly based on the Medicare plan option you choose. You will want to consider the following when evaluating your needs and how much it may affect your piggy bank:
The medical services you need
The amount of health coverage to meet those needs
When you enroll
Your income level
Additional benefits you need and want
Coverage for prescription drugs
Any additional health insurance you already have

Types of Medicare costs
Each plan also comes with different types of costs. These can include:
Monthly premiums: A set amount you pay each month to your insurance carrier.
Deductibles: Annual upfront costs you have to pay before your insurance starts to pay for your medical expenses.
Coinsurance: A percentage of the costs you incur after reaching your deductible.
Copays: A fixed amount you pay out of pocket each time you use a service.
It can be hard to figure out how much your total Medicare coverage can cost. By doing all of your research and adding up the charges of each part, you can get a good idea of how much health care services will cost you as a whole with or without a Medicare plan. Once you know this, you can make sure it fits into the rest of your financial plan.
Or you can have Healthpilot do all of that for you. Answer a few questions about how you use healthcare, and Healthpilot's technology will go to work to sift through all the data and recommend a Medicare plan that fits your lifestyle and budget.
Check out your plan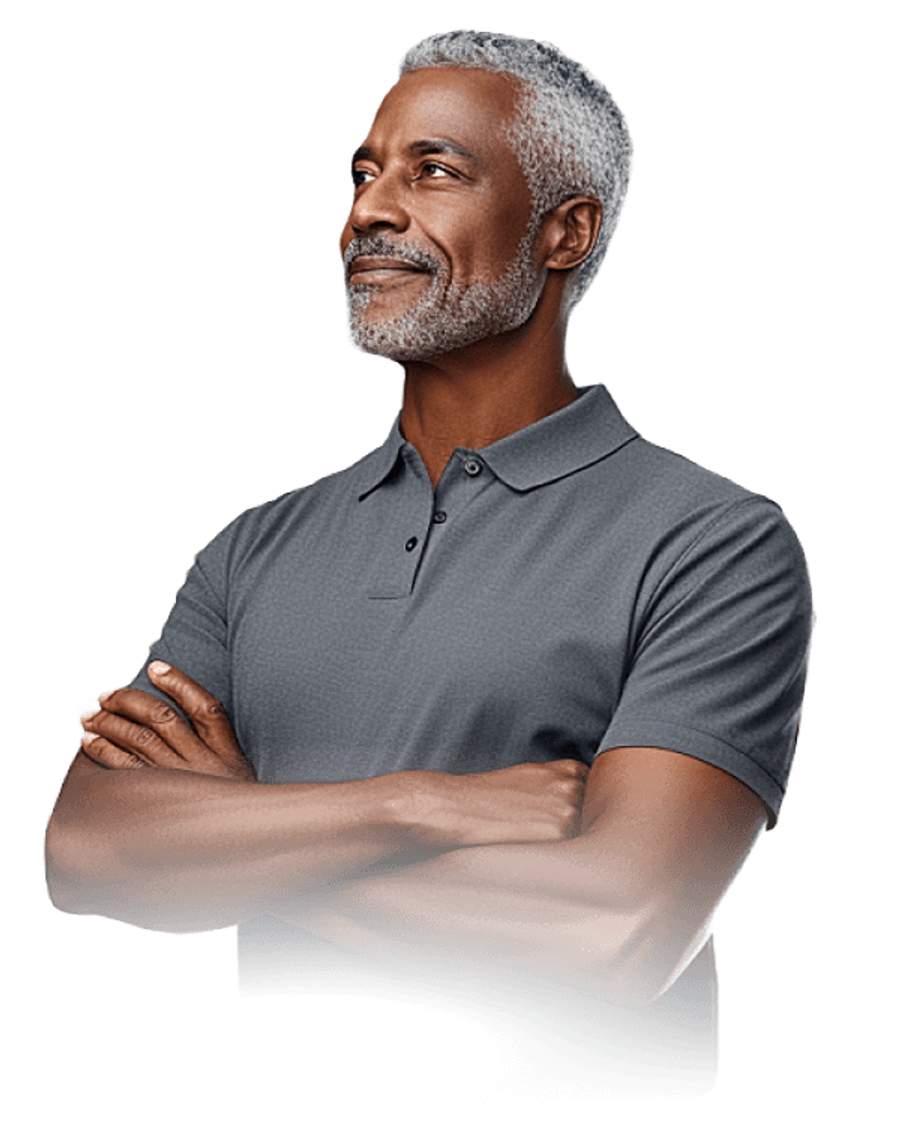 Here are some things to think about.
Basic Coverage
Original Medicare: Medicare Parts A and B are what make up Original Medicare. Medicare Part A covers hospital stays, care in a skilled nursing facility, home health care, and hospice care. Medicare Part B is about doctor services, outpatient care, and preventive services.
Medicare Advantage: Private insurance companies sell Medicare Advantage plans as an alternative to Original Medicare and must offer all the same services as Medicare Parts A and B at a minimum. Medicare Advantage, also known as Medicare Part C, may offer additional benefits.
Supplemental coverage: Another option is Medicare Supplement Insurance. Often called Medigap policies, these insurance plans are offered by private insurance companies and are not administered by the Centers for Medicare & Medicaid Services (CMS). These plans typically have a higher monthly premium and help pay some of the remaining health care costs for Medicare covered services and supplies.
Coverage when traveling
"Travel leaves you speechless, then turns you into a storyteller" – Ibn Battuta.
Being able to travel is an important part of life; however, Medicare travel coverage depends on where you travel and which type of coverage you choose.
Travel Within the US
Original Medicare provides nationwide coverage in all 50 states, Washington DC, Puerto Rico, the Virgin Islands, Guam, American Samoa, and the Northern Mariana Islands.
Your Medicare Advantage plan may or may not cover out-of-network care. Some plans cover out-of-network providers with varying levels of cost-sharing (copayments, coinsurances). Your plan may have other requirements (like prior authorization). Check your plan's rules and charges for care and services during domestic travel. One thing to note: Medicare Advantage plans must provide emergency and urgent care anywhere in the U.S.
Also, just in case you are planning a more substantial vacation, most Medicare Advantage plans are required to disenroll you if you leave your coverage area for more than six months, while some Medicare Advantage plans offer unique benefits if you constantly travel in the U.S. or its territories what will allow you to be away for up to 12 months. Check your plan's visitor or travel benefit rules.
International Travel
As a general rule, Medicare won't pay for the medical care you get outside of the U.S. and its territories (referenced above). But Original Medicare and Medicare Advantage plans must pay for the care you get outside the U.S. in the following situations:
Medicare will pay for emergency care in Canada if you are traveling directly from Alaska to the lower 48 and the closest hospital that can treat you is in Canada.
If you get medical care on a cruise ship while the ship is in U.S. territorial waters, Medicare will pay for it. This means the vessel is in a U.S. port or will arrive or leave a U.S. port within six hours. In addition, the doctor must be legally allowed to provide medical services.
Medicare may pay for non-emergency inpatient care in a foreign hospital in certain situations (and any connected provider and ambulance costs).
When the hospital is closer to your home than the nearest hospital in the U.S. For example, this could happen if you live near the border of Mexico or Canada.
Some Medigap policies cover trips outside the country. 80% of the cost of emergency care abroad is covered by Medigap plans C, D, F, G, M, and N. Check your policy for details on how it can protect you.
Medicare Advantage Plans may also pay for emergency care overseas. Get in touch with your plan to find out more about how much it costs and what it covers.
Find plans
Prescription drugs
Prescription drug coverage is pretty easy to come by in the Medicare world. 77% of Medicare beneficiaries have Part D prescription drug coverage either through a standalone prescription plan or through a Medicare Advantage plan that includes Medicare Part D.
Your existing healthcare coverage
It's common for people who become eligible for Medicare to be covered already by an existing insurance policy. In this case, it may be best to layer your current coverage with a Medicare plan as a Secondary Payor or switch entirely to Medicare. This is really unique to you and your situation. Do you work for a large company? Are you retired? Do you currently receive Veterans benefits?
Because it is so important to correctly transition to Medicare to avoid penalties or a lapse in coverage, you likely won't want to undertake this change alone. Healthpilot is here to help. Just answer a few questions about yourself and Healthpilot will evaluate the Medicare plans to find the right one for you. Then come back to Healthpilot each year to give your plan a check-up.
What's up Doc?
Don't worry, we didn't forget about your doctor(s). Most people have a nearby doctor they can trust, which is an important part of any health care plan. Choosing the right Medicare plan gives you access to a network of doctors and hospitals that accept Medicare or lets you pick your own doctors.
Where things can get tricky is that it's up to you to make sure that your doctor accepts your insurance. It is worth taking the extra step to research that your doctor accepts Medicare, and is covered by the Medicare plan you choose. Physician Compare from the Centers for Medicare & Medicaid Services may help you find a doctor who accepts Medicare. This can help you get the most out of your Medicare benefits and keep unexpected costs low.
Sound like a lot of work? It doesn't have to be. Simply answer a few questions, including who your Primary Care Provider (PCP) is and/or if you see any specialists. Healthpilot then considers all of this information and delivers you a recommended Medicare plan, where you can enroll online in minutes. As your health care needs change, update your Healthpilot profile to see how your plan will cover you. We also monitor your plan for changes, so you don't have to. You won't ever need to spend hours sitting on hold waiting to speak with a sales agent again. Doesn't that sound great?
With so many aspects of your lifestyle and healthcare to consider, along with so many plans to choose from, determining the best Medicare plan or plans for your needs can be daunting. But at Healthpilot, this is what we do and, more importantly, what we do best.
Here at Healthpilot, we understand that interpreting all the different parts of Medicare can be complex. Want a better way? We can do all of the work for you. Simply answer a few questions. Then we analyze all the information to recommend the right plan for you at the right time, always on time. Oh, and you can enroll with us too, in minutes, securely online.
Best of all, once you're a Healthpilot customer, we do this for you every year for the rest of your life.
Let's get started. We both know you are eager now to see your recommended Medicare plan.
Find plans