Here's Why Everyone's Talking About
The Annual Enrollment Period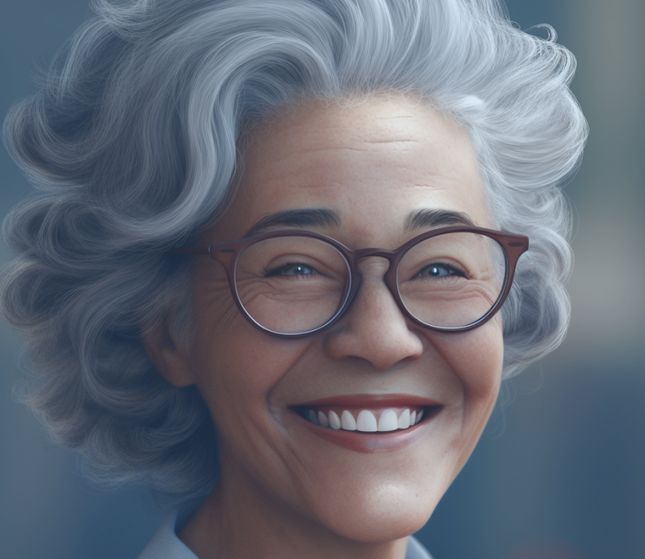 So you've heard of something called the Medicare Annual Enrollment Period (AEP). But what is it? You know it must be pretty important because you're getting a whole lot of junk mail about it. And there's a never-ending parade of fading TV stars and retired pro athletes selling some kind of Medicare plan during every commercial break. Clearly, this Annual Enrollment Period is important to somebody. The question is, why should it be important for you?
So what is the Annual Enrollment Period?
The Medicare Annual Enrollment Period takes place from October 15 to December 7 each year. It is most crucial for people who already have Medicare. But here's why it matters to you. Your healthcare needs change from year to year, so do Medicare plans and what they cover. The Annual Enrollment Period is when you can adjust to those changes, maintaining your coverage and financial security year after year. So while you're choosing your first Medicare plan, be aware that you will have the opportunity to make changes. Thanks to the Annual Enrollment Period, you're not stuck with the same plan forever.
New to Medicare? Perfect timing!
If you're just about to become eligible for Medicare and this is your first Annual Enrollment Period, congratulations on your perfect timing. Shopping for a Medicare plan used to take days, even weeks of research. Then you had to enroll in your plan by phone or fill out forms and send them in by mail, email or fax. Now there is a free website called Healthpilot that helps you find the right Medicare plan for your specific healthcare needs and enroll online in a matter of minutes.
Medicare Plan Basics.
Before we get into what you can do during the Annual Enrollment Period, here's a quick breakdown of the types of Medicare plans.
Original Medicare.
Put simply, Original Medicare refers to Medicare Part A and Part B. Part A covers hospital care and services, while Medicare Part B covers physician services and other outpatient treatments.
Medicare Advantage.
Also known as Medicare Part C, Medicare Advantage is an "all in one" alternative to Original Medicare. This includes coverage from Medicare-approved private insurance companies. Medicare Advantage offers all the services covered under Part A  and Part B and may also include Medicare Part D prescription drug coverage, as well as extra benefits like dental and vision care.
Prescription Drug Plans.
Prescription Drug Plans, also known as Medicare Part D, are optional and offered to everyone with Medicare. You can get a prescription drug plan as a separate plan or bundled with a Medicare Advantage Plan.
Now, here's what you can do during the Annual Enrollment Period:
Switch from Original Medicare to a Medicare Advantage Plan.

Switch from a Medicare Advantage Plan to Original Medicare.

Switch from one Medicare Advantage Plan to another.

Enroll in a Part D Prescription Drug Plan.

Switch from one Part D Prescription Drug Plan to another.

Leave a Part D Prescription Drug Plan.



Why shopping for plans during the Annual Enrollment Period is so important.
Even if you're new to Medicare, it's never too early to understand the importance of reviewing your options for Medicare plans every year. Why is it so important? Because things change.
Every year, you will receive an Annual Notice of Change letter listing any changes to your Medicare plan. Your coverage can change. Your premiums may increase. One or more of your doctors may no longer be in-network for your Medicare Advantage Plan. Your prescription drug plan may no longer cover the medications you need. You may have an opportunity to save money while keeping the same coverage. Or your healthcare needs may have changed, requiring you to seek better coverage for a new condition.
The Annual Enrollment Period is your best opportunity to explore your Medicare plan options and see if there's a better plan for your specific needs. Unfortunately, too many of those eligible for Medicare don't shop around for Medicare plans, missing out on potential savings.
Healthpilot makes Medicare (and the Annual Enrollment Period) easier.
If all this information is a bit overwhelming, don't worry. Healthpilot is a free* website that makes finding the right Medicare plan — and having the right plan for your needs every year — a lot easier. If you find Medicare and the Annual Enrollment Period a little confusing (and who doesn't?), you can make Medicare easier right now with Healthpilot.
You simply go to Healthpilot and answer a few questions — your zip code, doctors, and prescriptions. Next, Healthpilot recommends plans that offer the best coverage for your specific needs. Then you can compare plans and enroll in the Medicare plan that's right for you without leaving Healthpilot.
Healthpilot makes it easy to understand plan details, benefits, and the true costs of each plan. There are no sales pitches and no pressure to buy any plan, ever. And, if a plan that may be better for you becomes available, Healthpilot will let you know. That helps you make sure you have the right plan year after year.
What the Annual Enrollment Period isn't.
Let's clarify one thing. This is not designed to be the first time you enroll in Medicare. There is already an enrollment period for that with an equally catchy name. The Initial Enrollment Period (IEP) is a 7-month period that starts three months before you turn 65 or first become eligible for Medicare Parts A & B and ends three months after.
About "Medigap."
You may have heard of another kind of Medicare coverage called Medicare Supplement Insurance or Medigap. Medicare Supplement Insurance works alongside Medicare Parts A and B and helps pay your portion of medical expenses like copays, deductibles, and coinsurance. These policies are offered by private insurance companies to supplement Original Medicare coverage. Some Medicare Supplement Insurance policies also cover care when you travel outside the U.S.
It's important to know that the best time to get a Medigap policy is during your Medigap Open Enrollment Period (OEP). Your Open Enrollment Period starts when your Medicare Part B coverage goes into effect and ends six months later. If you apply for Medigap after your Open Enrollment Period, your premiums may increase, or you may be denied Medigap coverage completely because of your health status.
Learn more about Medicare.
If you're new to Medicare, Healthpilot can help you get caught up. Check out our Medicare Basics. It pays to have a basic understanding of the kinds of Medicare plans, the enrollment periods, and how to avoid higher premiums or penalties. But you don't have to become a Medicare expert. Healthpilot can save you hours of research by zeroing in on the best available plans in your area for your specific healthcare needs. And if you're getting close to the Annual Enrollment deadline of December 7, rest assured that with Healthpilot, you can quickly review plans, make your choice and enroll online.
---
*Healthpilot.com is free with no obligation to enroll. ​ Healthpilot is not connected with or endorsed by the U.S. government or the federal Medicare program. Healthpilot.com is owned and operated by Healthpilot Technologies LLC, a licensed health insurance agency, also doing business as Healthpilot Insurance Services in the state of California. ​This is a solicitation of insurance.